UK Partners
Psychology Associates is a leading independent practice of over 100 clinical, counselling, neuropsychological, forensic and educational psychologists, based in Devon and Cornwall, who provide services across the life span and for a range of psychological challenges including learning difficulties, autistic spectrum conditions, attachment challenges, mental health difficulties, trauma-related conditions, personality and behavioural issues. At Psychology Associates, Morwenna Redwood, Emma Corrigan, Kerry Davison and Gabrielle Hardwick are accredited Circle Solutions Trainers.
The Carnegie Centre of Excellence for Mental Health in Schools, based at Leeds Beckett University, exists to strengthen the mental health of the next generation by supporting schools to make a positive change at all levels of the UK's education system, thereby improving outcomes and life chances. This initiative, being led by Carnegie School of Education and Minds Ahead CIC, is focused on evidence-based solutions which address schools', pupils' and parents/carers' needs; the development of a professional community of school mental health experts; and leading innovation within the area.
Minds Ahead CIC is a social enterprise which works with forward thinking schools, universities, think tanks, charities, local authorities, strategic partners and influential leaders to bring about change at the system, school and individual level. Minds Ahead exist to make this step change in school mental health.
"We know that this demands a change at the system level. We approach this from the school perspective, by asking the question: 'what system would strengthen mental health in schools?'  To answer this key question, we research and test ideas that bring new insights and opportunities, and devise and develop change which can work at the system level, for the benefit of all schools and their students."
Family Links is a national charity dedicated to empowering children, parents, families, schools and workplaces to be emotionally healthy.
"We deliver innovative, high quality training in the Nurturing Programme to health and social care services, third sector organisations, schools and universities.
We want to give every child the best chance in life."
Emotional Health at School offers a range of social and emotional learning workshops and resources that provide school staff and families with tools and strategies to establish emotional health as the bedrock for an inspiring learning environment.
Liz Robson-Kelly is the CEO of Worth-It. She is an expert in developing resilience & wellbeing in UK schools, providing early intervention, improving mental health through positive psychology.
"Worth-it enable children and young people to develop skills and strategies that improve mental wellbeing, develop resilience and prevent mental health problems developing. All our work is underpinned by the wellbeing sciences of coaching psychology and positive psychology. Wellbeing is developed both through direct work with children and young people and through upskilling professionals, practitioners and schools to apply our evidence based interventions, toolkits, training and resources. We have developed an accessible menu of support including; group work, workshops and one to one interventions, peer to peer support programmes for young people, training for professionals and large scale programmes that develop the wellbeing of whole school communities."
Stacy Moore is the founder and Lead Educational Psychologist (EP) of Inner Circles. She is an experienced EP with chartered status (CPsychol) and an Associate Fellow of the British Psychological Society (AFBPsS). Stacy is an accredited Circle Solutions Trainer.
"I am passionate about bringing psychology to community settings in order to improve learning and life outcomes. I am aware of the positive impact applied psychology can have in school systems and by replicating this in Free Schools, FE colleges, Supplementary (Saturday/evening) Schools, and workplace organisations have seen the potential for vastly improving wider educational and life outcomes. I am particularly interested in systemic interventions for behavioural, emotional and social difficulties and the development of social and ethnic identity within adolescence."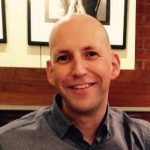 John Shepperd is the Managing Director of The Resilience Doughnut in the UK and Ireland. The Resilience Doughnut is a practical, research-validated therapeutic model and framework which, for over a decade, has been used to build the emotional resilience and wellbeing of children, young people and adults. Resilience is at the heart of staff, pupil and parent wellbeing, success and long term mental health. With The Resilience Doughnut, you can raise the wellbeing, morale and resilience of school staff, pupils and the community so they can passionately teach, learn and connect in a positive school climate. John has over 20 years experience of working with children and young people in primary and secondary schools, colleges, special education and community settings with whole-school pastoral and curriculum leadership experience. He was the co-founder of the groundbreaking Reach Your Goal programme in Greater Manchester and, as Head of Education at Blackburn Rovers Community Trust, he developed a range of highly acclaimed curriculum focussed, personal development and social inclusion programmes for 7 to 25 year olds.
Colin Newton: From 1998 – 2001 Colin was Principal Educational Psychologist of City of Nottingham LEA where he contributed to the consultation on and successful development of an inclusive education policy across the LEA. In 1999 Colin and Derek Wilson collaborated in the writing of Circles of Friends reflecting some 5 years of training and development work to bring this approach to the UK. In 2001 he co founded Inclusive Solutions with Derek to promote the mainstream inclusion of all children and adults across the UK whatever their difference, impairment or challenge. For 15 years since founding Inclusive Solutions they have offered a range of inspiring inclusion oriented services including casework, person centred planning, innovative training and community building.
Angie Wigford is the founder and Lead Educational Psychologist for International Educational Psychology Services (IEPS Ltd). Angie is passionate about promoting emotional wellbeing, resilience and inclusion in the international schools sector. To this end she conducts research, provides training, develops materials and gives talks at conferences. Angie works strategically with schools to develop their capacity to promote mental health throughout their community, she also works with groups and individual staff and students when asked. Angie is an accredited Circle Solutions Trainer:
"Circle Solutions fits in perfectly with my strengths based, systems focused approach. I am so pleased to be an accredited trainer so I can now take this practice to the schools I work with."
Alison Waterhouse has been developing the Circles for Learning project, a research based whole class or small group project that supports the development of positive mental health and wellbeing for children and young people in KS1-3 which supports the knowledge and understanding of how to create a classroom environment that is supportive to mental health and wellbeing for teaching staff. Circles for Learning trains teachers to bring a mum/dad and baby into the classroom once a month for a year. The teacher then becomes the Learning Guide for the children, facilitating the observation sessions, helping them to observe the interactions and then reflect on emotions, relationships and learning that have unfolded before them.
Georgia Holleran has worked 20+ years in fields of education and change management, where she secretly spent her time liberating individuals mired in the choking presence of institutional groupthink, resentful compliance and creeping normalisation. A published author, cognitive hypnotherapist and research Master, Georgia has vowed not to rest until outbreaks of happiness, harmony and wellbeing are detected in every staffroom. Teachers' Mental Health and Wellness was launched in 2017 as a resource to help schools build a culture of wellness and also to offer direct help in the form of supervision for anyone struggling with overwhelm.
Frederika Roberts and Elizabeth Wright are Co-Founders of RWS | Resilience Wellbeing Success,  a character education and positive psychology / positive education organisation that helps individuals and communities flourish by delivering workshops, presentations and programmes to schools, businesses and community organisations. Frederika and Elizabeth are also co-authors of the book Character Toolkit for Teachers: 100+ Classroom and Whole School Character Education Activities for 5-11 Year Olds.
Carole Gaskell is a coach, speaker and author on human potential and leadership development, with numerous TV and radio appearances and regular contributions to business, national and consumer publications. Carole specialises in the future of leadership, motivation, neuro-agility, optimising relationships, communication and soft skills. She is the author of 4 books: Full Potential Leadership – a Provocative Call to Make a Dramatic Difference, Full Potential Coach – Transforming People's Potential into Results, Transform Your Life – 10 Steps to Real Results, and Your Pocket Life Coach. Her skills lie in keynote speaking, facilitation, training and coaching leaders and their teams to reach their full potential and create high-performance cultures within their organisations. Her commitment to bringing positive change to individuals and organisations is also the passion that fuels her business, Full Potential Group.